About The Hamilton Project
Seeking to advance America's promise of opportunity, prosperity, and growth.
THP is an economic policy initiative at the Brookings Institution that produces and commissions policy proposals and analyses.
Publications
The Hamilton Project commissions and produces publications that foster broad-based, sustainable economic growth.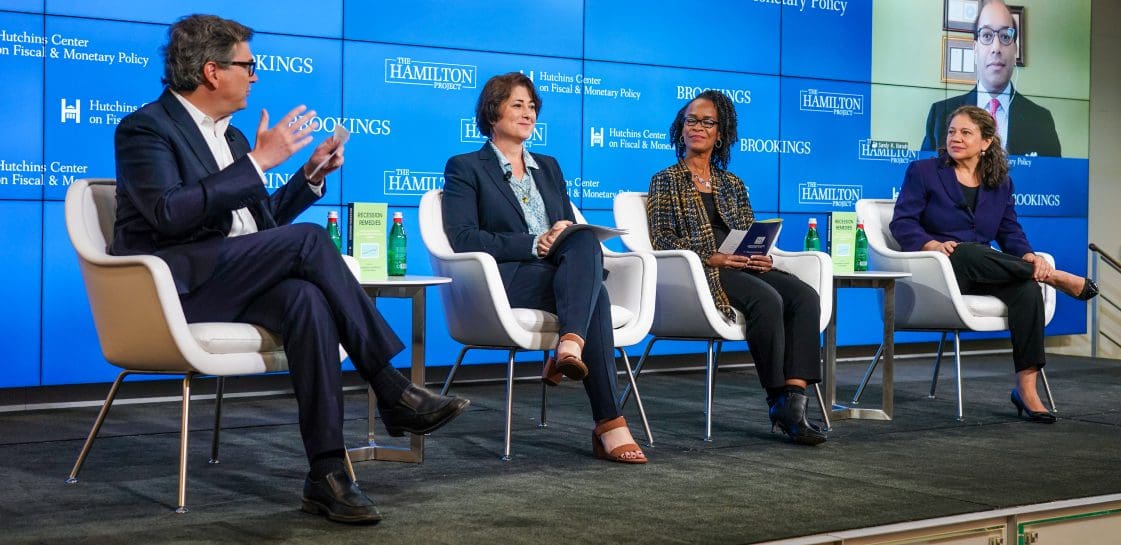 Events
THP events feature policymakers, academic experts, and business leaders to address economic challenges.
Data
THP visualizes economic issues through figures and data interactives.